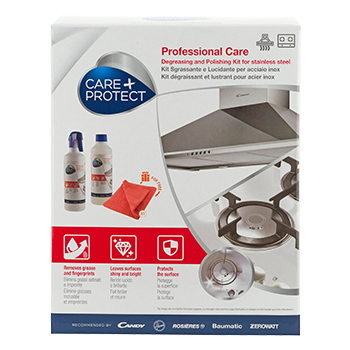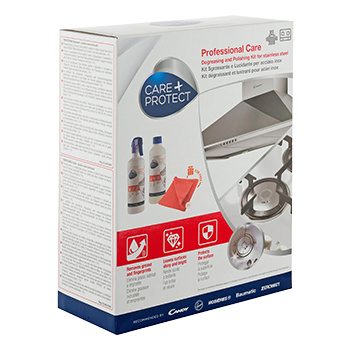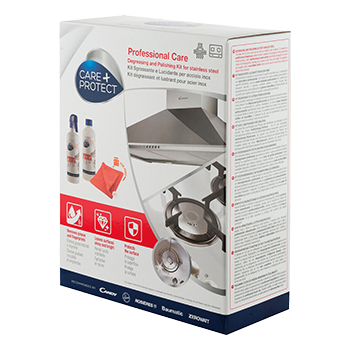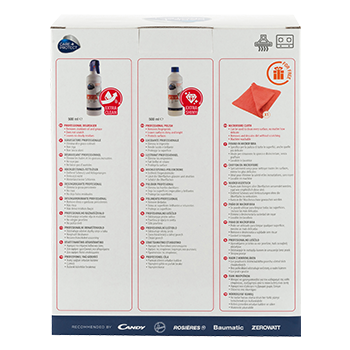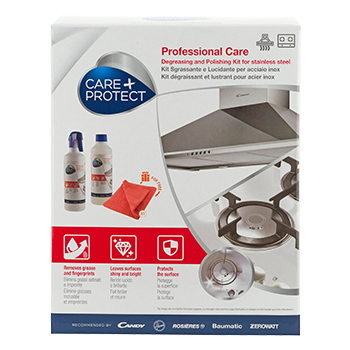 DEGREASING AND POLISHING KIT FOR STAINLESS STEEL
Detergents and care for kitchen surfaces 
Model:

CSL3802-K

Code:

35602107

EAN:

8016361975798
Description
DEGREASING AND POLISHING KIT FOR STAINLESS STEEL
Protect your stainless steel surfaces from greasy fingerprints and keep them shining bright with this ideal stainless steel cleaning kit from Care+Protect.
The kit includes a bottle of professional degreaser spray and professional polishing cream. Used with the supplied microfibre cloth, you can clean your stainless steel, no matter how delicate.
Main Benefits
Includes 1x professional
degreaser spray, 1 x professional polishing cream and 1 x microfibre cloth
Removes stubborn grease and fingerprints
Makes shiny and bright
Protects surfaces
How To Use
Easy to use - Spray and/or pour on the surface to be treated and spread it with the cloth. Do not rinse.