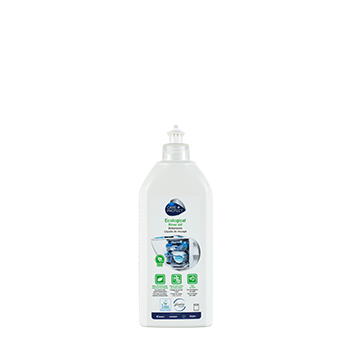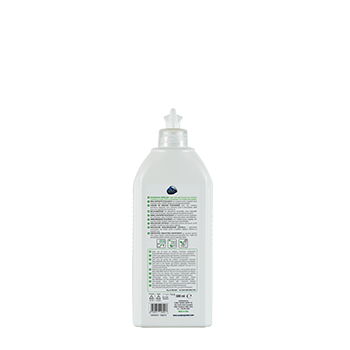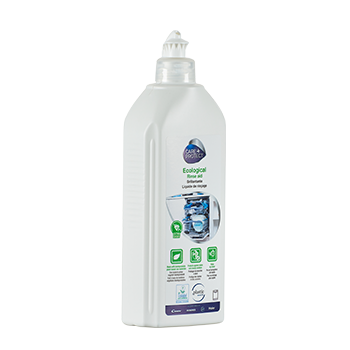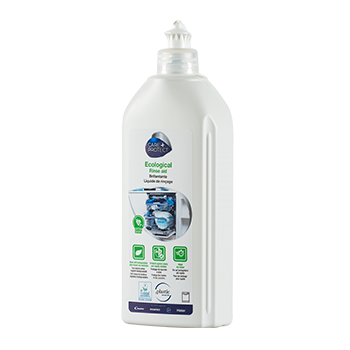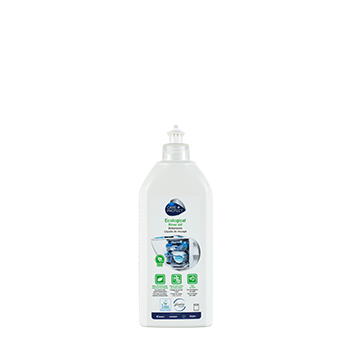 Ecological Rinse Aid for Dishwashers
Model:

LDR2002ECO

Code:

35602516

EAN:

8059019043043

Format:

500 ml
Description
Ecological brightener made with biodegradable vegetable raw materials, without dyes, EDTA and phosphates, replaced by environmentally friendly substances to ensure a lower environmental impact.
Ecolabel EU and Plastic second life certification
Ecological products guarantee a safe usage of household appliances and protect human health as well as the environment without compromising great cleaning performance.
The commitment of Ecological Care+Protect products is approved by Ecolabel EU, the European Union ecological quality mark that certifies products which ensure high standards of performance while having a reduced environmental impact throughout their entire life cycle.
The bottles used for the Ecological Care+Protect range are made from 100% recycled plastic.
Main Benefits
Protects dishes from stains and halos
Adds extra shine
Promotes rapid drying
Made with biodegradable plant-based raw materials
EU Ecolabel certification
Tested for nickel, chromium, cobalt
How To Use
Place the product in the rinse aid compartment and consult the dishwasher manual to select the appropriate temperature before starting the selected washing program.

Did you know...
The cleaning effectiveness of Care+Protect products is tested and recommended by the best appliance brands.

Just for you
HYPOALLERGENIC AND DERMATOLOGICALLY TESTED
Allergens are chemicals found in laundry detergents which may cause cause allergic reactions and dermatitis. The formula of Ecological Care+Protect products is dermatologically tested, hypoallergenic and gentle on the skin.