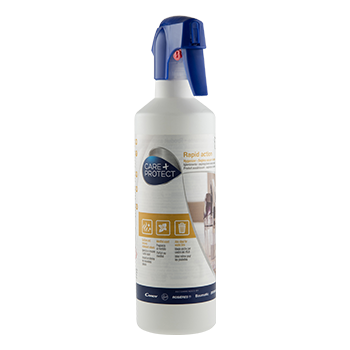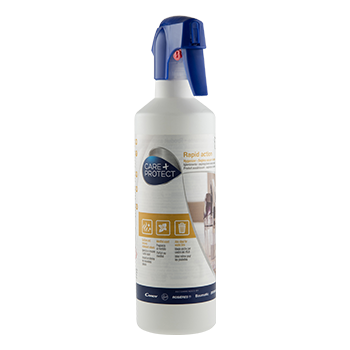 RAPID ACTION HYGIENIZER
Detergents, deodorants and accessories for vacuum cleaners
Model:

CSL9001/1

Code:

35602118

EAN:

8016361935396

Format:

500ml
Description
RAPID ACTION HYGIENIZER
Hygienize and clean the dust container of your vacuum cleaner with the Care+Protect Rapid Action Bagless Vacuum Hygenizer.
This Hygenizer hygienically deep cleans dust collection bins, protecting from dust mites and allergens.
Main Benefits
Hygienically cleans and removes bad odours
Menthol fragrance
Also ideal for waste bins
Our Video
View our tips and tricks
How To Use
Easy to use - spray inside the empty dust bin, wait some minutes and wipe out with a dry cloth.