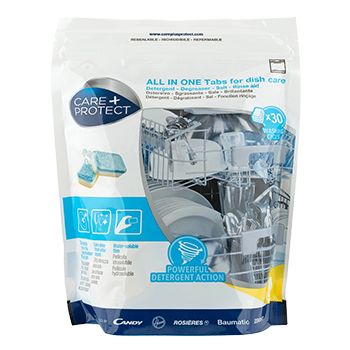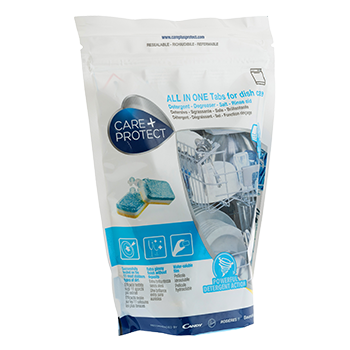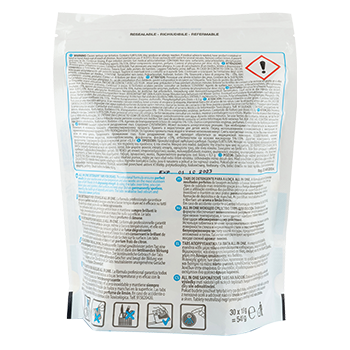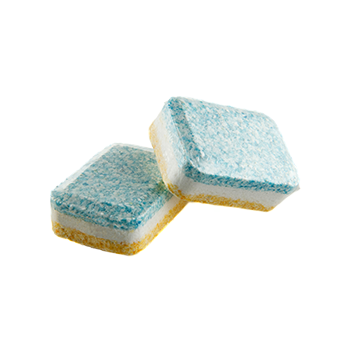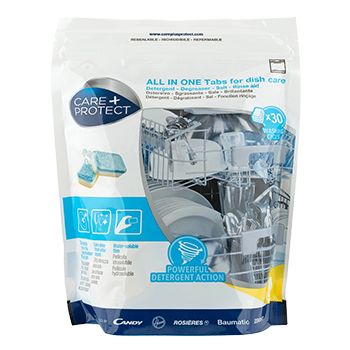 ALL-IN-ONE DETERGENT TABLETS FOR DISHWASHERS
Detergents and care for dishwashers
Main Benefits
Includes Pack of 30 18g tablets
Tested on 11 of the most stubborn types of dirt
Extra brightness with no streaks
They come with a water soluble film which helps keep the tablet compact, remaining secure while being stored in a dry space.
Multiaction: Detergent, Degreaser, Salt action, Rinse aid, Protects crystal
Description
ALL-IN-ONE DETERGENT TABLETS FOR DISHWASHERS
The all-in-one action tablets tackles 5 tasks resulting in perfect washing results. The multi-action tablet is a detergent, degreaser, rinse aid, while doing the salt action and protects crystal. Tested on 11 of the most stubborn types of dirt these tablets are guaranteed to give you perfect wash results every time.
The unique formula works hard to leave your glass, stainless steel and plates extra clean with extra brightness and no streaks or stains. Along with the hard working formula, the tablets also neutralise bad odours by releasing a fresh lemon scent.
Continuous use of the tablets protects glass and stainless steel and keeps dishes sparkling, preventing surface streaks and stains.
Model:

LDT2030

Code:

35602032

EAN:

8016361971059

Format:

30 TABS x 18gr