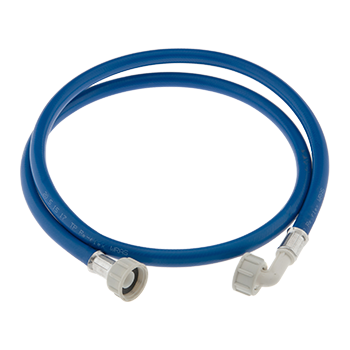 COLD WATER INLET HOSE
Inlets and hoses for washing machines and dishwashers
Model:

WHI1051W

Code:

35601821

EAN:

8016361945449

Format:

D/C 1,5m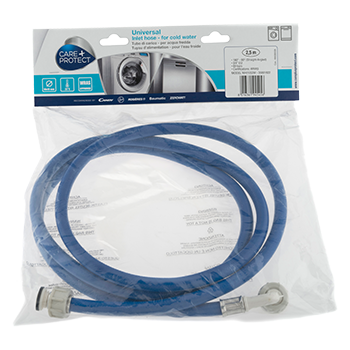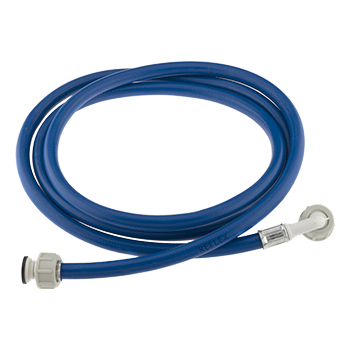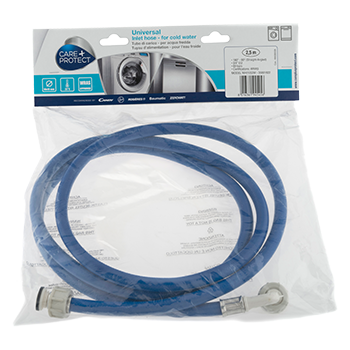 COLD WATER INLET HOSE
Inlets and hoses for washing machines and dishwashers
Model:

WHI1052W

Code:

35601822

EAN:

8016361945456

Format:

D/C 2,5m
Description
COLD WATER INLET HOSE
Complete that washing machine or dishwasher installation with this Universal Cold Water Inlet Hose.
A damaged hose in your dishwasher or washing machine could lead to leaks – and therefore leaving you with a damaged machine. With this universal hose, you will be able to have a fully working appliance again – confident of no leaks.
This hose is also WRAS Approved meaning it has great durability and abrasion resistance properties.
Burst pressure: 60 bar
Hose operating pressure: 20 bar
Running temperature: 25°C
A 3/4" (EU) ring guarantees it is safely secured to the tap.
Attachment: 180°-90° Straight/Curved (S/C)