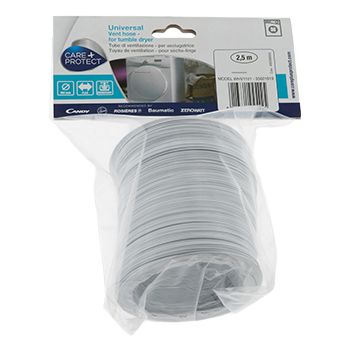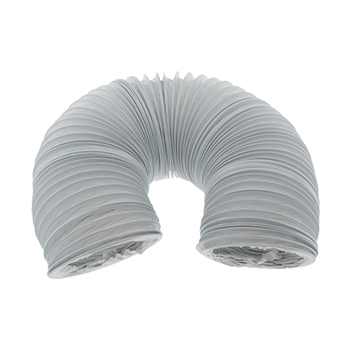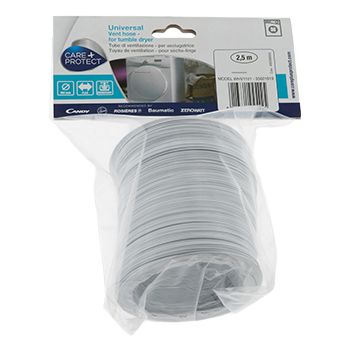 CONDENSATION PIPE FOR DRYER
Stacking kits and accessories for dryers
Model:

WHV1101

Code:

35601819

EAN:

8016361945425
Description
CONDENSATION PIPE FOR DRYER
Correctly vent your tumble dryer with this 2.5m Universal Tumble Dryer Vent Hose.
The purpose of your tumble dryer vent hose is to remove of hot, damp air from the interior of the machine. It is connected permanently to a vent in an outside wall or is simply hung out of a window when the tumble dryer is operating.
Suitable for most tumble dryers that require an outlet hose with a diameter of 10.2 cm (4″")
Main Benefits
2.5 hose length
Diameter: 102 (mm)
Fire resistant: self-extinguishing UL94-HV class.
Thermal resistance: operating temperature ranges between -5°C and +80°C.