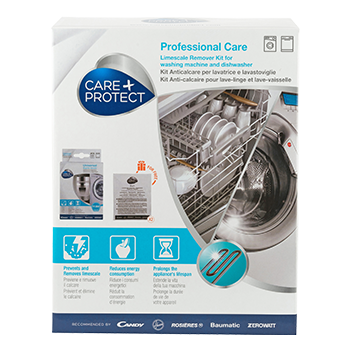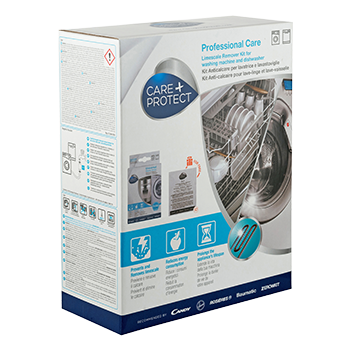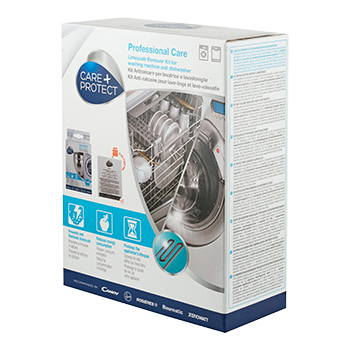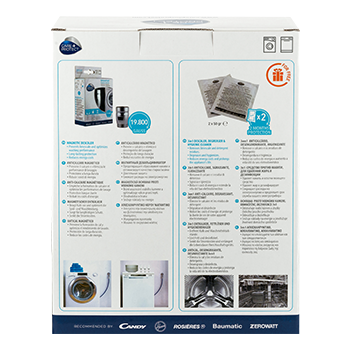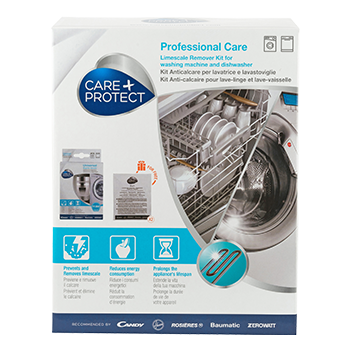 DESCALING KIT FOR WASHING MACHINES AND DISHWASHERS
Care and maintenance
Model:

WMD1002-K

Code:

35602103

EAN:

8016361975750
Description
DESCALING KIT FOR WASHING MACHINES AND DISHWASHERS
Help keep your washing machine and dishwasher performing at its optimum levels with this descaler kit from Care+Protect.
This pack comes included with one magnetic descaler and two monthly 3-in1 powder 50g treatment. To keep your appliance running smoothly, it is recommended to regularly descale your washing machine and dishwasher.
Descaling your appliance can prevent and remove limescale from your machine this not only prolongs the lifespan of your washing machine as well as reducing the energy consumption.
Get extended protection from limescale build-up with this hard working descale kit.
Main Benefits
Includes Magnetic descaler and 2 x 50g 3-in1 cleaning powder
Prevents and removes limescale
Reduces energy consumption
Prolongs appliance life