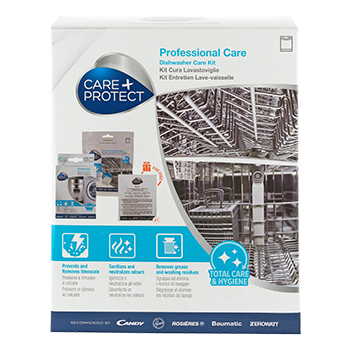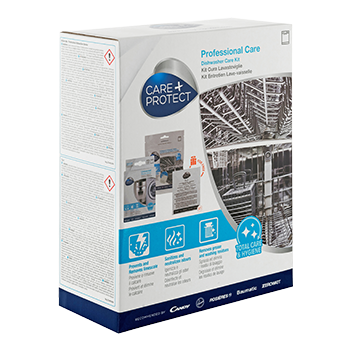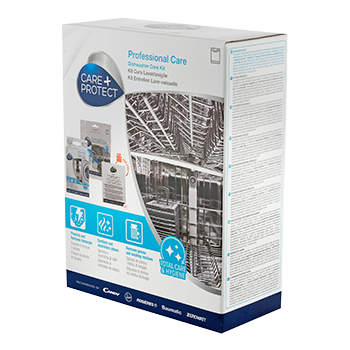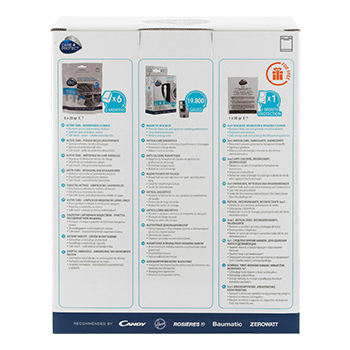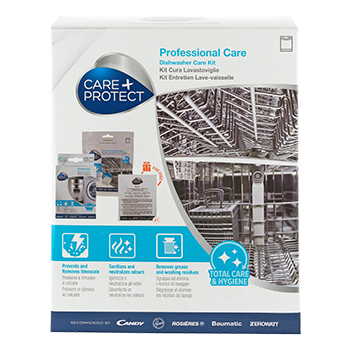 DISHWASHER CARE KIT
Care and maintenance
Model:

WMD1020-K

Code:

35602104

EAN:

8016361975767
Description
DISHWASHER CARE KIT
When the dishwasher is used regularly detergent and other deposits will build-up, without regular cleaning this can breed bacteria leading to foul odours and your plates to not be cleaned as expected.
This dishwasher cleaning care kit from Care+Protect works to deep clean the filer and all of the internal parts of your dishwasher all while extending the protection from any limescale. The care kit comes included with a magnetic descaler a 50g 3-in-1 descaling powder and 6 hygienic cleaner tablets.
This cleaning pack can help save you money while preventing and removing limescale, hygienically cleaning and neutralising odours along with removing grease and washing residues.
Main Benefits
Includes 1 x Magnetic descaler, 1 x 50g cleaning powder and 6 x Hygienic cleaner tablets
Prevents and removes limescale
Hygienically cleans and neutralises odours
Degreases and removes washing residues