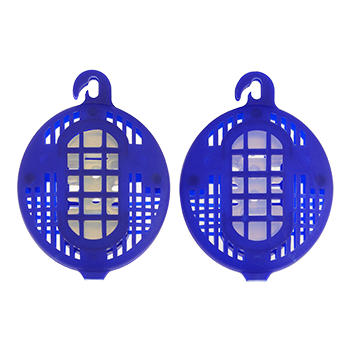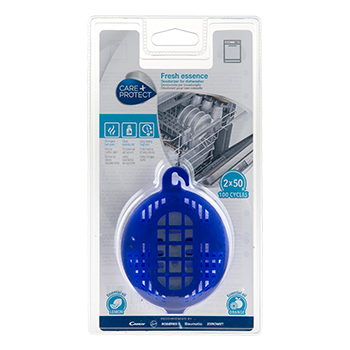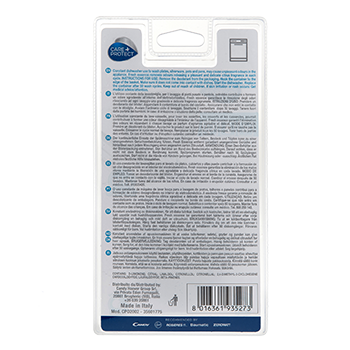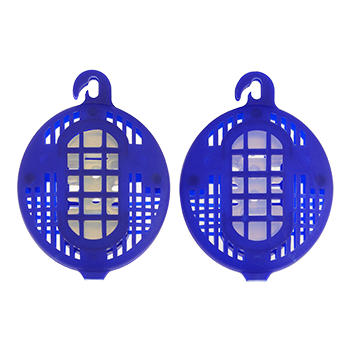 DISHWASHER DEODORISER
Detergents and care for dishwashers
Model:

CPO2002

Code:

35601775

EAN:

8016361935273
Description
DISHWASHER DEODORISER
Eliminate bad odours and keep your dishwasher in the best condition with the Care+Protect Fresh Essence Dishwasher Deodorizer.
This deodoriser releases a pleasant citrus fragrance in every wash, thanks to EVA, a non-toxic, thermoplastic material soaked in essential oils. Two long-lasting and natural fragrances: lime and blood orange. Thanks to the practical hook, it is easy to install directly onto the top rack of the dishwasher.
Main Benefits
Includes 2 x deodorizers
Removes bad odours
Citrus essential oils
Long-lasting fragrance
Suitable for all dishwasher brands
Efficient over 100 wash cycles
Our Video
View our tips and tricks

Did you know...
Over time, small particles of leftover food accumulates inside your dishwasher and it will begin to smell, transmitting the odours to your dishes during the drying cycle.