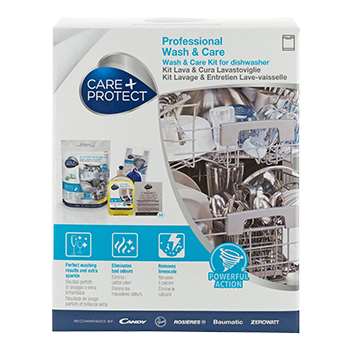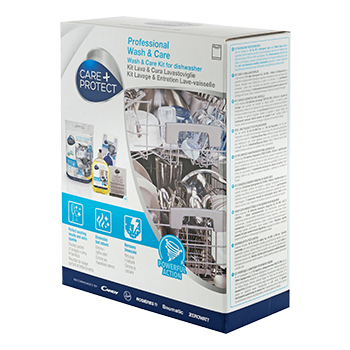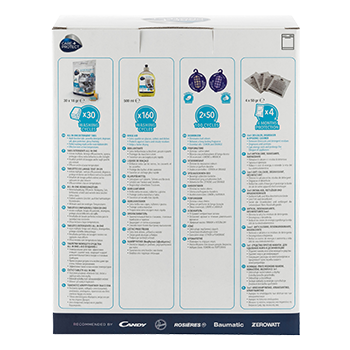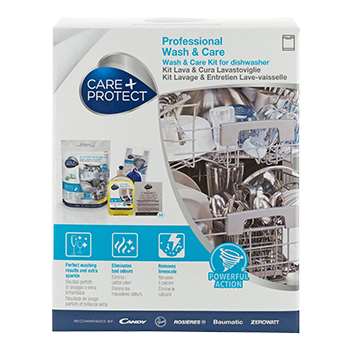 DISHWASHER WASH & CARE KIT
Detergents and care for dishwashers
Model:

LDT2040-K

Code:

35602106

EAN:

8016361975781
Description
DISHWASHER WASH & CARE KIT
Using the right tools to clean your dishwasher can save you money in the long term. Thanks to Care+Protects dishwasher wash & clean kit you can expect the very best washing results leaving your plates and glasses to shine extra bright.
Included in this kit comes 30 all-in-one detergent tables along with a 500ml bottle of rinse aid meaning your wash cycle can remove even the most stubborn dirt.
Once your dishes and plates are washed and shining bright you can use the included 2 deodorisers and monthly 3-in-1 descaling powder to keep the insides smelling fresh and protected from limescale. The extra benefit keeps the energy consumption level down while optimising your wash results.
Main Benefits
Includes 30 x All-in-one detergent tablets, 1 x 500ml Rinse aid, 2 x Deodorisers and 1 50g x 3-in-1 descaling powder
Perfect washing results and extra brightness
Removes bad odours
Removes limescale