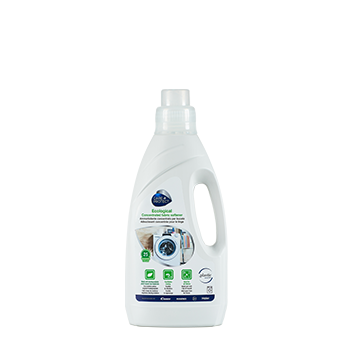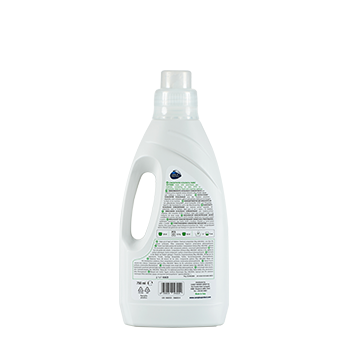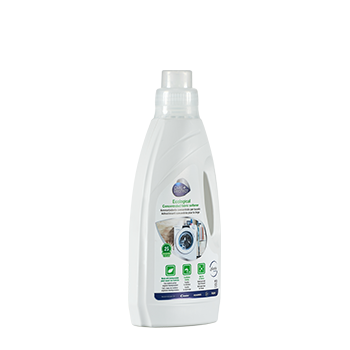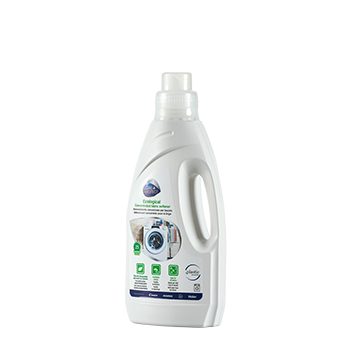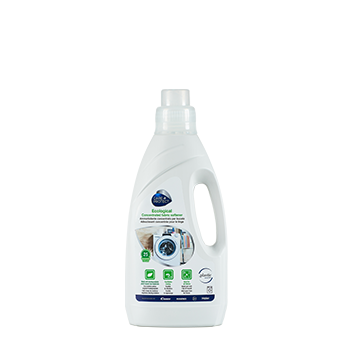 Concentrated ecological fabric softener
Ecological
Main Benefits
Ideal for all types of fabrics
Softens fabrics and facilitates ironing
Suitable for hand and machine washing
Made with biodegradable plant-based raw materials
Hypoallergenic
Description
Concentrated ecological fabric softener made with biodegradable vegetable raw materials, without dyes, EDTA or phosphates, which are replaced by environmentally friendly substances to ensure lower environmental impact.
Plastic second life certification
Ecological products guarantee a safe usage of household appliances and protect human health as well as the environment without compromising great cleaning performance.
The commitment of Ecological Care+Protect products is approved by Plastic second life, the ecological conformity mark that certifies that materials and products are obtained from recycling plastic waste.
The bottles used for the Ecological Care+Protect range are made from 100% recycled plastic.
Model:

LDS1002ECO

Code:

35602514

EAN:

8059019043029

Format:

750 ml
How To Use
In the washing machine:
Pour the detergent into the appropriate compartment in the washing machine using the measuring cap.
Hand washing:
Pour 35ml of detergent into 5l of water, wash and rinse.