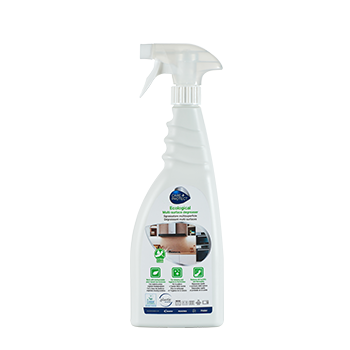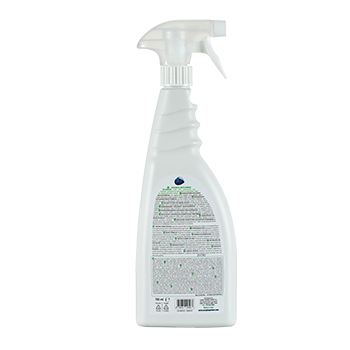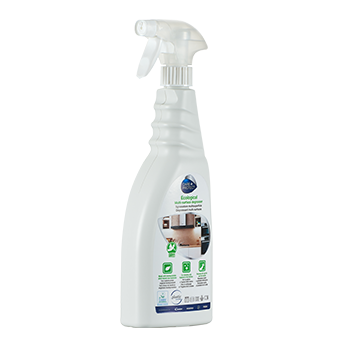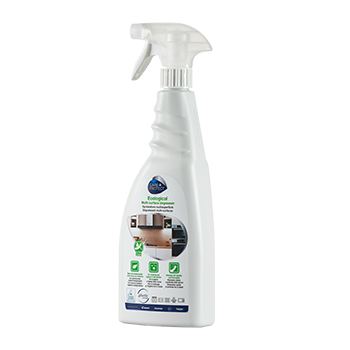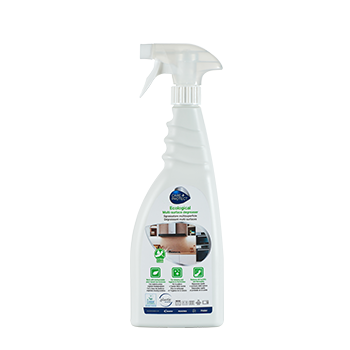 Multi-surface Ecological Degreaser
Ecological
Main Benefits
Degreases and cleans kitchen surfaces
Removes dirt and grease residues
Made with biodegradable plant-based raw materials
Ecolabe EU certification
Tested for nickel, chromium, cobalt
Description
Multi-surface degreaser made with biodegradable plant-based raw materials, without dyes, EDTA or phosphates, which are replaced by environmentally friendly substances to ensure lower environmental impact.
Ecolabel EU and Plastic second life certification
Ecological products guarantee a safe usage of household appliances and protect human health as well as the environment without compromising great cleaning performance.
The commitment of Ecological Care+Protect products is approved by Ecolabel EU, the European Union ecological quality mark that certifies products which ensure high standards of performance while having a reduced environmental impact throughout their entire life cycle.
The bottles used for the Ecological Care+Protect range are made from 100% recycled plastic.
Model:

CSL3002ECO

Code:

35602518

EAN:

8059019043067

Format:

750 ml
How To Use
Spray the product on a cloth and wipe the surface to be cleaned. Rinse thoroughly and dry with a cloth or paper towel.