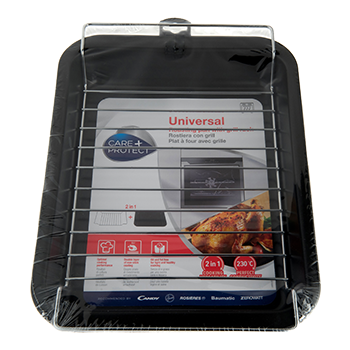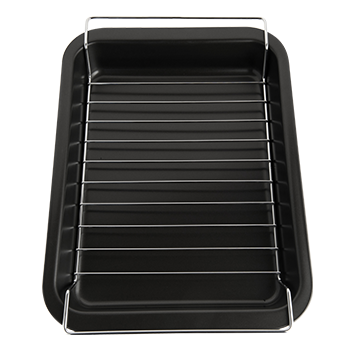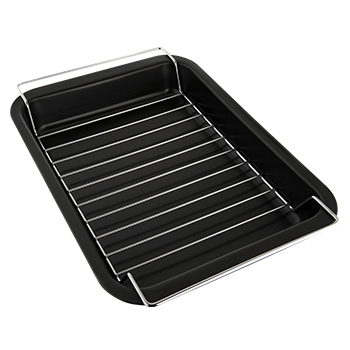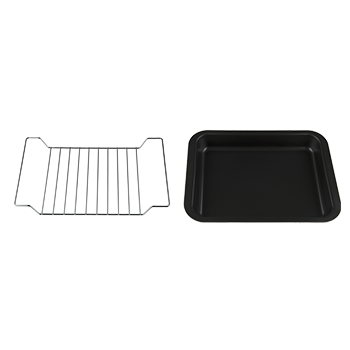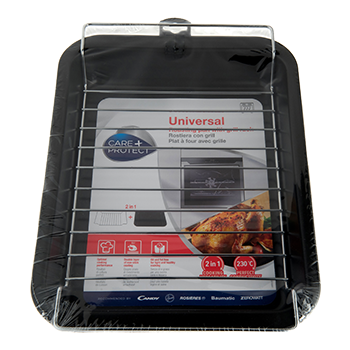 2 IN 1 ROASTING PAN AND GRID
Accessories
Model:

KAG3701

Code:

35602000

EAN:

8016361963719
string(8) "35602000"
Description
2 IN 1 ROASTING PAN AND GRID
Together with the grid, this 2-in-1 roasting pan and grid allows you to cook in a light and healthy way without compromising cooking results.
Made in Hi-Top steel with a double layer of Skandia Xtreme Plus coating, to ensure perfect baking and nonstick results. BPA, PFOA and heavy metal free.
Main Benefits
Can be used in ovens and mini ovens
Perfect baking results
Double layer of non-stick coating
Top quality steel for perfect conductivity
Our Video
View our tips and tricks