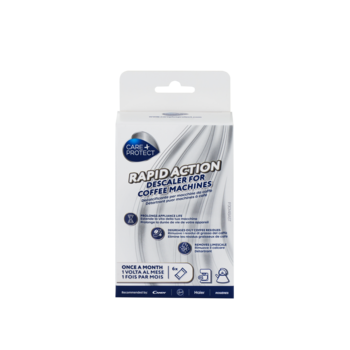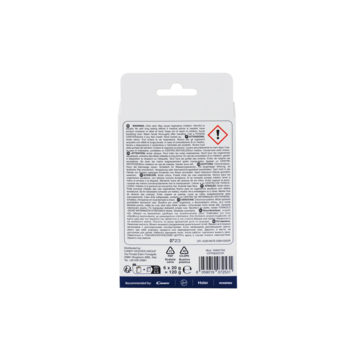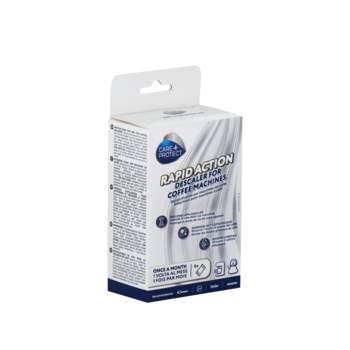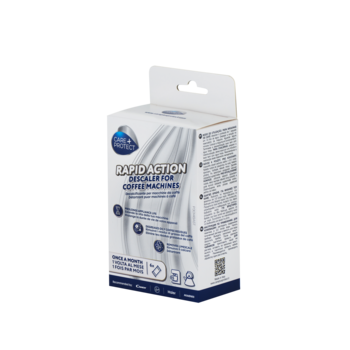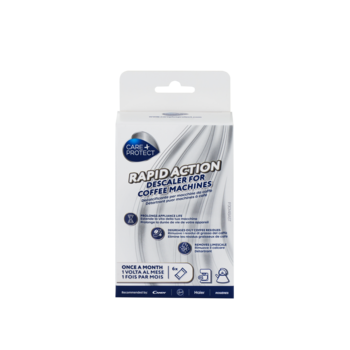 CARE + PROTECT COFFEE MACHINE AND KETTLES CLEANER
Care and maintenance
Main Benefits
Removes limescale, coffee and tea residues
Ensures the efficiency of the coffee machine & kettle
Helps preserve the aroma of the drinks
Universal descaler for kettles and coffee machines
6 sachets for 6 months of protection
Description
CARE + PROTECT 3 IN 1 WASHING MACHINE/DISHWASHER CLEANER, LIMESCALE REMOVER, DEGREASER, HYGIENIC CLEANER, UNIVERSAL, 6 SACHETS FOR 6 MONTHS SUPPLY
The formation of limescale in household appliances such as coffee machines and kettles compromises the taste of your drinks and causes less performing results.
Remove the limescale build-up and remove any tea and coffee residues with the CARE + PROTECT coffee machine and kettle descaler powder.
A monthly treatment is recommended.
Model:

CPP0620COF

Code:

35602764

EAN:

8059019072531

Format:

6 x20gr
How To Use
Coffee Machine / Kettles:
1. Dissolves a sachet in 1/2 litre of warm water
2. Pour the solution into the tank
3. Wait for 3 minutes
4. Empty the tank
5. Repeat the process using only water