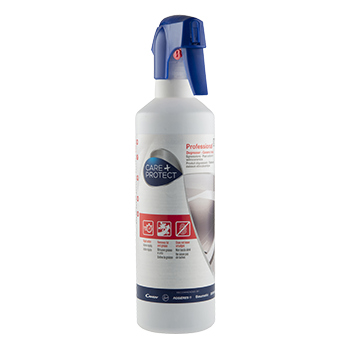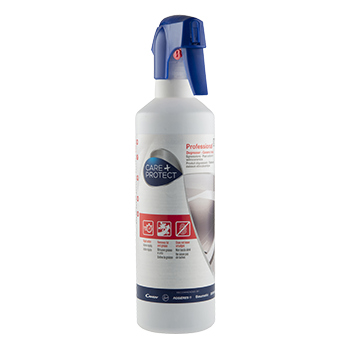 DEGREASER FOR INDUCTION & VITROCERAMIC HOBS
Detergents and care for kitchen surfaces 
Model:

CSL3805

Code:

35602117

EAN:

8016361935389

Format:

500ml
Description
DEGREASER FOR INDUCTION & VITROCERAMIC HOBS
Effectively tackle stubborn dirt, grease and stains on your ceramic hob with the Care+Protect Professional Ceramic Hob Degreaser.
Ceramic hobs add style to your kitchen however, making time to clean them can sometimes be a challenge with burnt on stains and grease tricky to remove.
Simple to use and fast-acting, keep your hob clean, hygienic, and working correctly with this hob cleaner spray. The cleaner's formula has been tailored to provide a lasting shine that can improve the appearance of your glass surface, and help keep it clean in the long term.
Main Benefits
Suitable for all induction and vitroceramic hob brands
Capacity: 500ml liquid solution
Rapid action
Removes grease and stains
Does not leave streaks
Our Video
View our tips and tricks
How To Use
Easy to use - Spray on the survace, wait some minutes and wipe with a wet cloth.