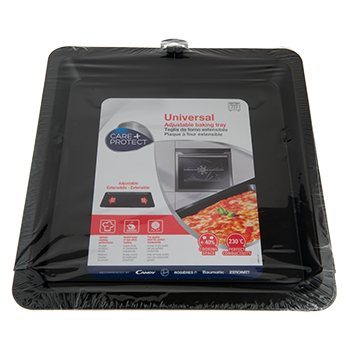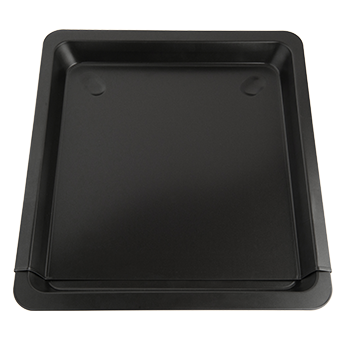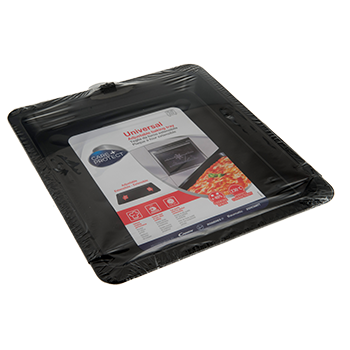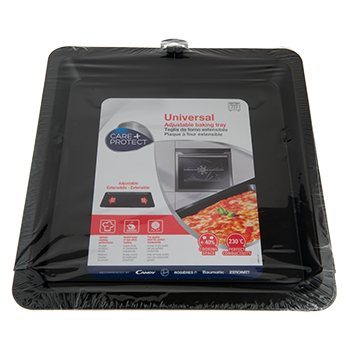 UNIVERSAL ADJUSTABLE BAKING TRAY
Accessories
Main Benefits
Can be used in ovens and mini ovens
Perfect baking results
Double layer of non-stick coating
Oil and fat free for light and healthy cooking
Easy to wash in the dishwasher
Description
UNIVERSAL ADJUSTABLE BAKING TRAY
Make the most out of the space inside your oven with this Universal Adjustable Baking Tray which extends from 37cm to 52cm wide.
If you have difficulty finding appropriate or versatile baking trays and oven shelves, use Care+Protect Adjustable Baking Tray to fulfill a range of positions at different sizes. This tray is made in Hi-Top steel with a double layer of Skandia Xtreme Plus coating, to ensure perfect baking and non-stick results. It is also BPA, PFOA and heavy metal free.
Simply extend the tray to prepare larger batches of food, perfect for baking pizzas, sheet cakes and other homemade dishes.
This universal adjustable oven shelf can be expanded to fit most makes and models of oven.
Model:

KAT3701

Code:

35601999

EAN:

8016361963702