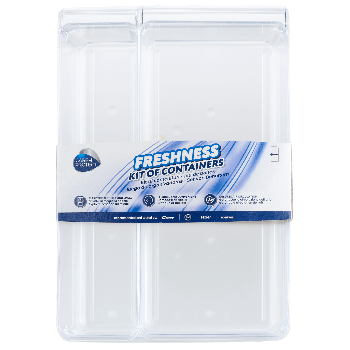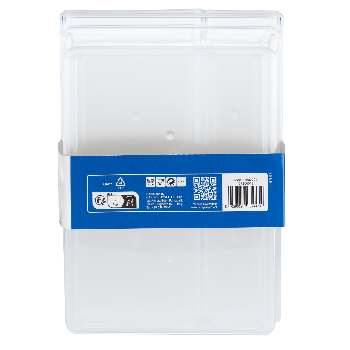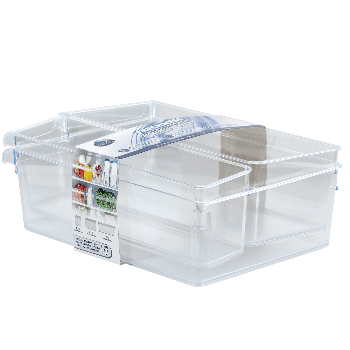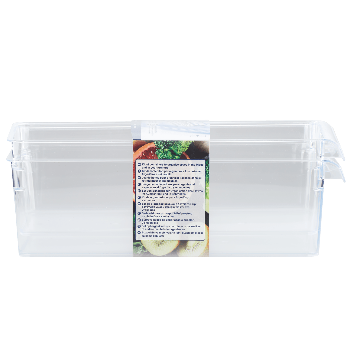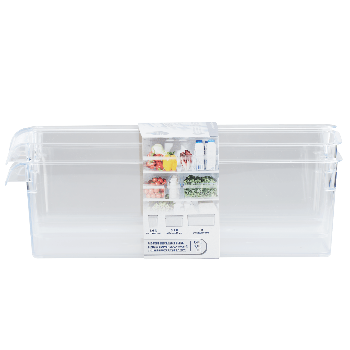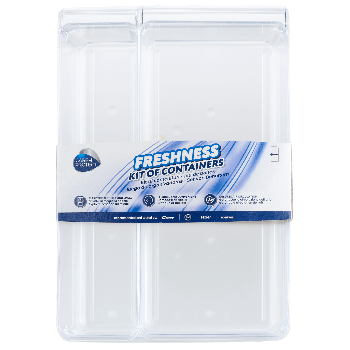 CARE + PROTECT Fridge Organizers Kit of 3 Sizes
Accessories
Main Benefits
Three different sizes
Transparent compartment & narrowed bottom
ERGONOMIC HANDLE
HIGH QUALITY MATERIALS
Description
CARE + PROTECT Fridge Organizers Kit of 3 Sizes
Transparent, Perfectly Fit on Different Shelves in the Fridge, Optimize the Use of the Space, 1.6L, 3.1L, 5.0L

Spacious fridge organizers, ideal for storage of yogurt, pesto, pastry utensils, etc.
Three different sizes that fit perfectly on the different shelves of fridges, offering a perfect usage of the space.
Transparent compartment gives you a clear view of the food content; narrowed bottom offers ideal air circulation in the refrigerator.
With the easy grip handles, carrying food in this container is a delight; comfort ensured and say goodbye to the risk of dropping things
Fine plastic, easy to clean and maintain, long-lasting. dishwasher safe, no deformation of the boxing after washing in the dishwasher.
Model:

CFOK4003

Code:

35602791

EAN:

8059019074474

Format:

3 organizers