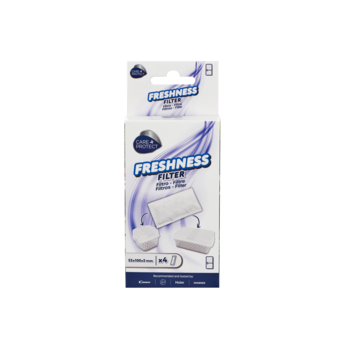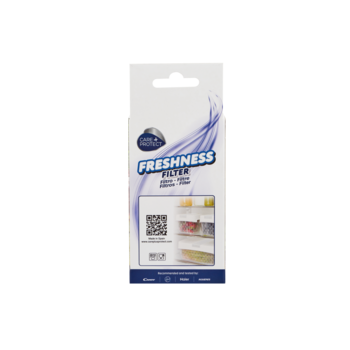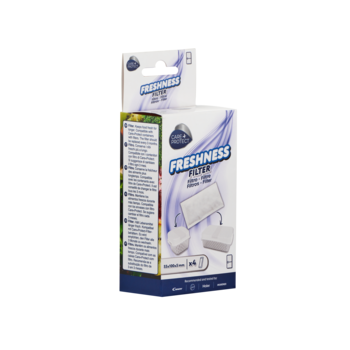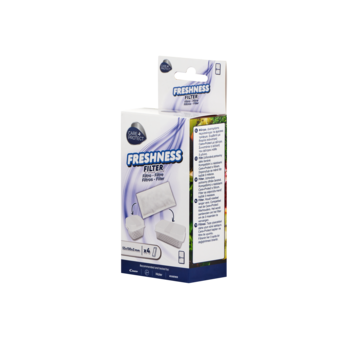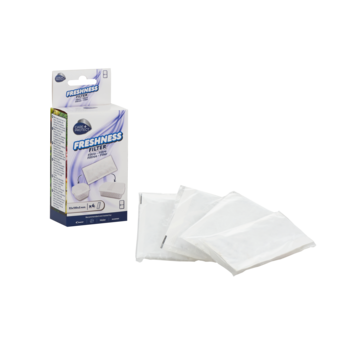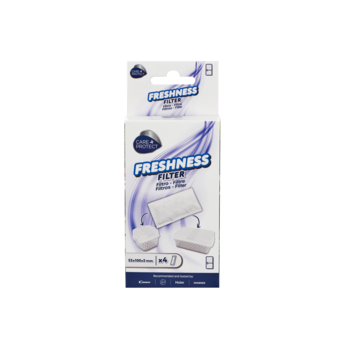 CARE + PROTECT Vervangend filter voor de vershouddoos, set van 4
Accessories
Main Benefits
Easy replacement
Long-lasting: One filter guarantees 90 days of freshness
Set of 4
Description
CARE + PROTECT Vervangend filter voor de vershouddoos, set van 4
CARE + PROTECT Replacement Filters for the Food Container, Keep Fruits and Vegetables Fresh for Longer, less food waste, 90 Days of Use, Set of 4
Replace the old filter in your CARE + PROTECT Food Containers with this original filter pack, keep your containers at their best performance condition.
A mixture of various types of alumina and a 2.4 % active ingredient that absorbs ethylene gas; slows down the ripening process of perishable foods
Excellent for preserving fruit, salad and vegetables. For storage at home in a fridge or keep the food fresh on the go.
Set of 4 filter bags for use in 1.6 L and 6.4 L CARE + PROTECT Food Containers with filter
One filter guarantees 90 days of freshness. The product only contains carbon filter, containers not included.
Model:

CFSFB4004

Code:

35602798

EAN:

8059019074764

Format:

Set of 4