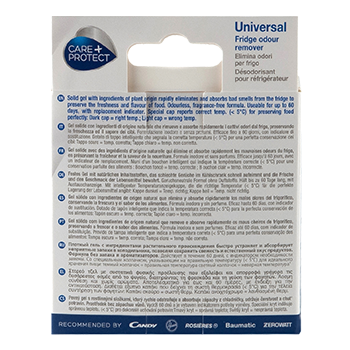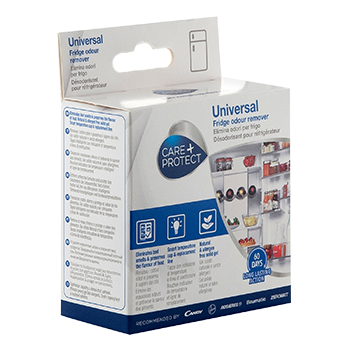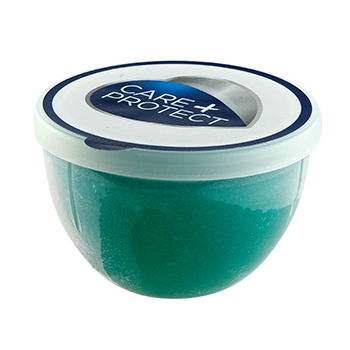 UNIVERSAL ODOUR ABSORBER FOR FRIDGES
Detergents and odour absorbers for fridges and freezers
Main Benefits
Long lasting - 60 days
Eliminates bad smells and preserves the flavour of the food
Cap with temperature indicator and replacement line
Natural solid gel, allergen free
Description
UNIVERSAL ODOUR ABSORBER FOR FRIDGES
Eliminate bad smells and preserve the flavour of your food with the Care+Protect Universal Fridge Odour Absorber.
The solid gel inside this odour remover is made with ingredients of plant origin to ensure it is allergen free, odourless and fragrance-free.
Its special cap indicates the correct temperature (<5°C) for preserving food perfectly, with a dark cap indicating the right temperature and a light cap representing the wrong temperature. Effective up to 60 days.
Model:

FAD4001

Code:

35602001

EAN:

8016361963726