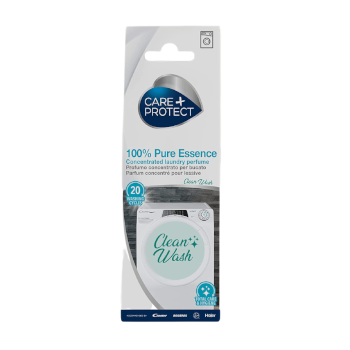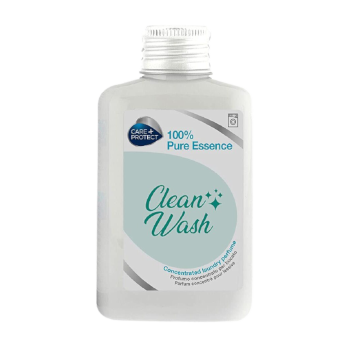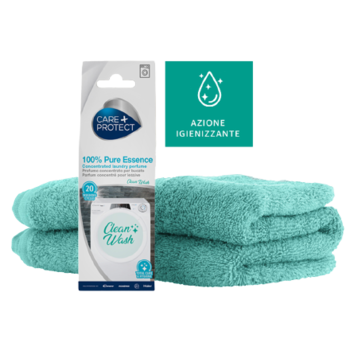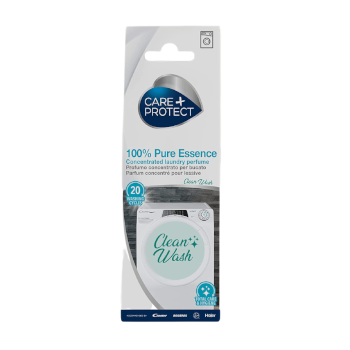 100% PURE ESSENCE CONCENTRATED LAUNDRY PERFUME CLEAN WASH
Laundry perfumes
Model:

LPL1005CW

Code:

35602512

EAN:

8059019043005

Format:

100ml
Description
100% PURE ESSENCE CONCENTRATED LAUNDRY PERFUME CLEAN WASH
Give a touch of style to your laundry with this 100% Pure Essence Concentrated Laundry Perfume Clean Wash by CARE+PROTECT.
A new fragrance with hygienizing action ideal for all clothes and all washing programs. The fragrance in this perfume bonds to the fibers of fabrics and thanks to its special active formula it will ensure your clothes remain fragrant for up to 5 weeks!
Since it is not water soluble, the fragrance does not wash away and is reactivated each time it comes into contact with moisture, making it suitable for any kind of fabric and perfect for sportswear. The floral note with a heart of taif rose and magnolia, hints of white peach and green apple on a background of precious woods creates a composition with fresh and delicate tones.
Buy it now and use it with every wash, the fragrance persists even after using the dryer.
Main Benefits
Long-lasting active formula with hygienising action
Suitable for all types of fabrics and washing programs
Perfect for sportswear
Long-lasting fragrance after dryer
Does not stain
How To Use
Pour the perfume into the fabric conditioner tray before starting the selected washing programme:

1 cap (5ml) for delicate fragrance2 caps (10ml) for intense fragrance

Did you know...
The fragrance is made up of 100% concentrated perfume which ensures greater intensity compared to other laundry perfumes on the market with noticeably lower perfume percentages (from 5 to 30%).

Just for you
A new fragrance with hygienising action ideal for all fabrics and all washing programs.