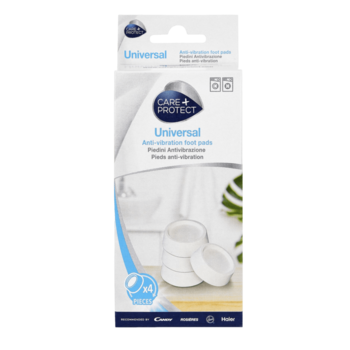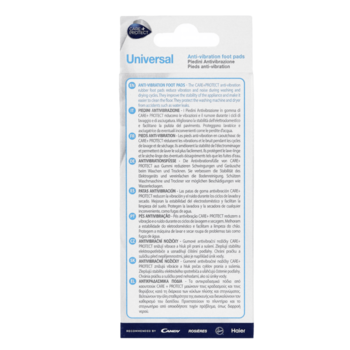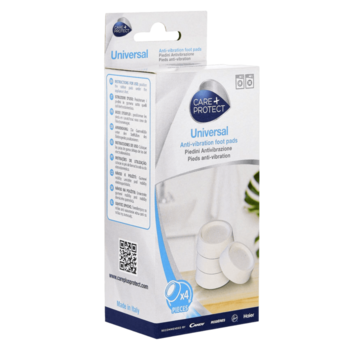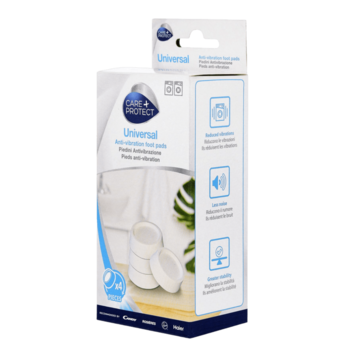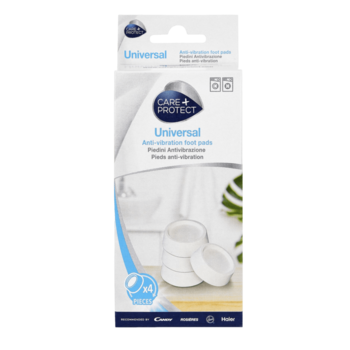 ANTI-VIBRATION RUBBER FOOT PADS
Care and maintenance
Main Benefits
Reduces vibrations
Less noise duirng washing and drying cycles
Improves stability of appliances
Suitable for all washing machines and dryers.
Description
ANTI VIBRATION RUBBER FOOT PADS
The Care + Protect Anti Vibration foot pads improve the stability of the appliances, thus reducing vibration and noise during washing and drying cycles.
They also protect the appliances from accidents such as water leaks.
The foot pads also make it easier to clean the floor.
They are guaranteed to last 5 years, after which they should be replaced
Model:

CAF1001

Code:

35602742

EAN:

8059019066530

Format:

4 Pads
How To Use
Position the rubber pads under the appliance's feet. Make sure the washing machine's and dryer's feet are fully fastened.