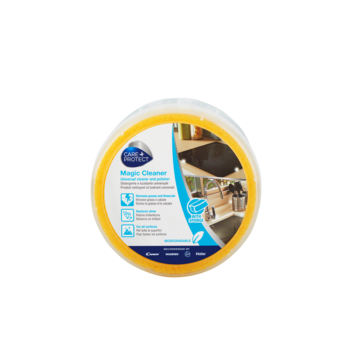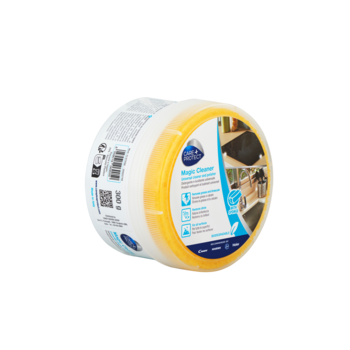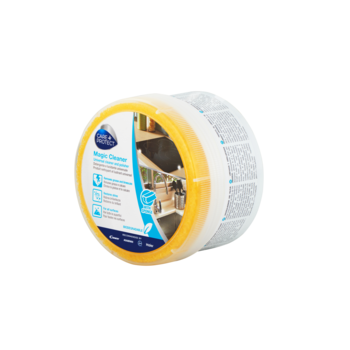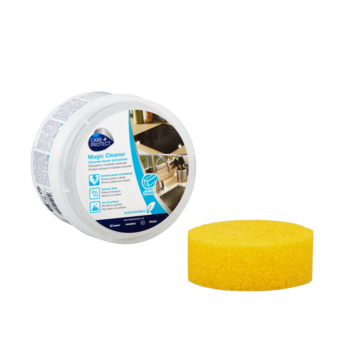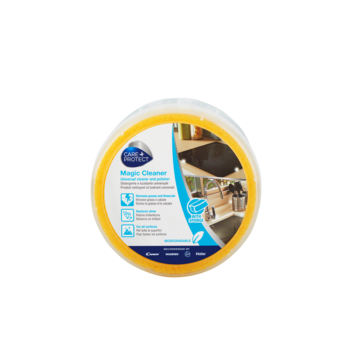 UNIVERSAL CLEANER AND POLISHER FOR ALL SURFACES
Care and maintenance
Main Benefits
Deeply removes grease and limescale and polishes
Suitable for all surfaces
Releases fresh fragrance
Eco Friendly
Description
UNIVERSAL CLEANER AND POLISHER FOR ALL SURFACES
Care + Protect Universal cleaner is an eco-friendly product, super effective to remove limescale and grease and to polish.
It is suitable for all surfaces, including kitchen, bathroom, shoes and jewelry, and also releases a fresh smell with delicate notes.
Model:

CLSTONE

Code:

35602748

EAN:

8059019069050

Format:

300 gr
How To Use
Moisten the sponge and rub it on the product to collect the amount you need. Apply onto the desired surface and then rinse

Washing machine:
use when the dishwasher is empty. Pour the contents of the bottle into the detergent compartment and start a 60 °C (or hotter) wash cycle without prewash.

Dishwasher:
empty the dishwasher before using. Remove the tab without unscrewing the cap and without breaking the wax seal. Place the bottle upside down in the cutlery basket or wedge it between two rods in the plate rack. Start the dishwasher with a 60°C (or hotter) washing programme.