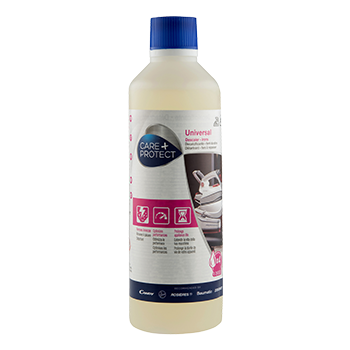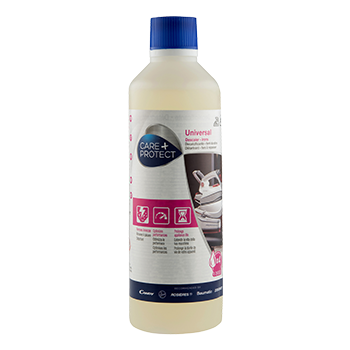 LIQUID DESCALER
Care and maintenance
Model:

CDL9601/1

Code:

35602109

EAN:

8016361935280

Format:

500ml
Description
LIQUID DESCALER
The Care+Protect Universal Iron Descaler removes limescale and keeps the performance of your steam iron at maximum level.
Monthly treatment is recommended.
Main Benefits
Capacity: 500ml liquid solution
Suitable for all iron brands
Removes limescale
Optimises performance
Prolongs appliance life
Our Video
View our tips and tricks

Just for you
Easy to use – Unplug the iron; water down 125ml of product in 350ml of hot water; pour the solution into the tank; connect the iron and select steam; empty completely and rinse well; dry the plate with a cloth; refill with water, connect the iron and let the steam out.