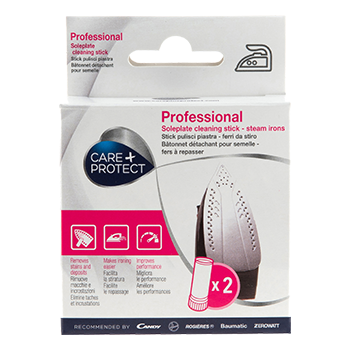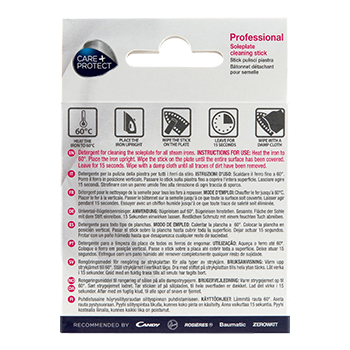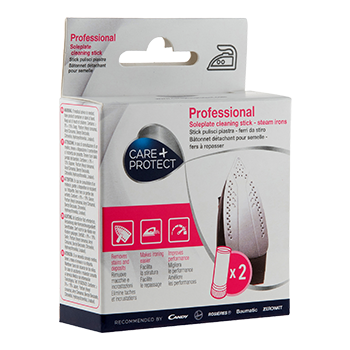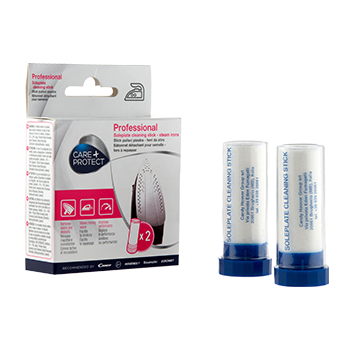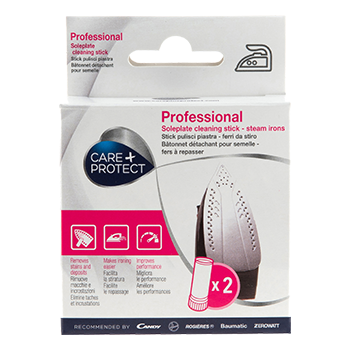 PROFESSIONAL SOLEPLATE CLEANING STICKS
Care and maintenance
Model:

CDS9602

Code:

35601790

EAN:

8016361935426

Format:

2 stick
Description
PROFESSIONAL SOLEPLATE CLEANING STICKS
Prevent stains from transferring to your clothing with the Care+Protect Professional Iron Cleaning Sticks, improving the iron's performance and making ironing easier.
Main Benefits
2 x 20g Soleplate Cleaning Sticks
Suitable for all iron brands
Removes stains and deposits
Makes ironing easier
Improves performance

Did you know...
Over time, the soleplate will accumulate dirt and debris that becomes sticky or transfers to clothing when you iron.
If you notice that the iron drags or leaves behind marks on your clothing, then use these Professional Iron Cleaning Sticks to powerfully remove deposits and improve the iron's performance.

Just for you
Easy to use – Wipe the stick on the 60°C iron plate; leave for 15 seconds; wipe out with wet cloth.