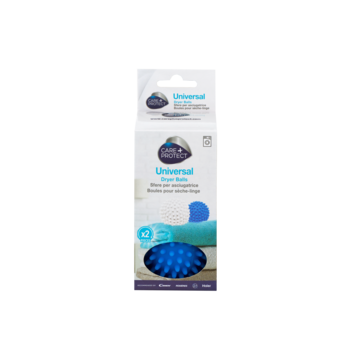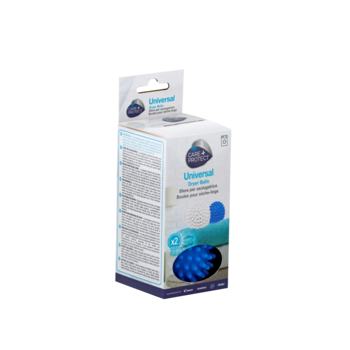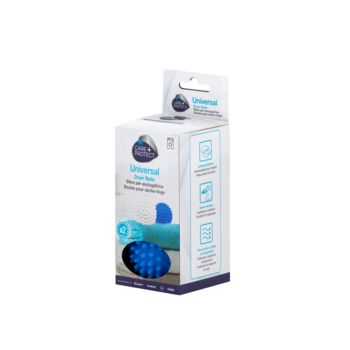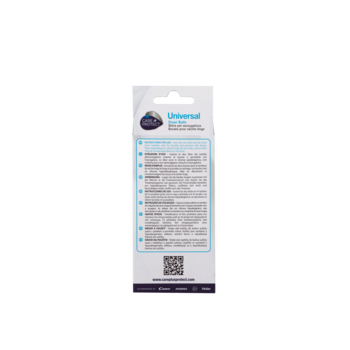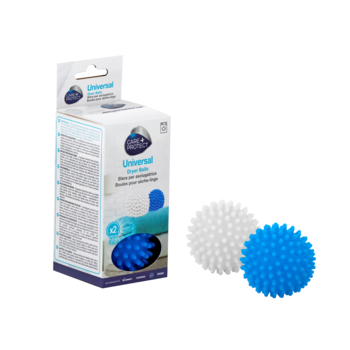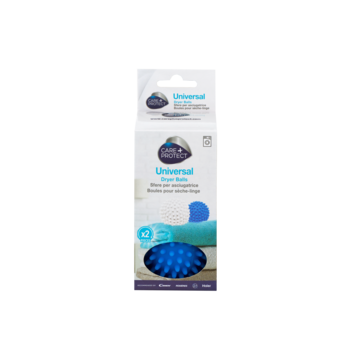 CARE + PROTECT Universal Dryer Balls
Care and maintenance
Main Benefits
Soften Fabrics
Lift and separate laundry
Facilitate drying & ironing
Description
CARE + PROTECT Universal Dryer Balls
Soften the Fabrics, Facilitate Ironing, Lift and Separate the Laundry, Ensure a Uniform Drying, 2 Pieces
The set of dryer balls faciliate the drying process by lifting and separating the laundry, allowing air to flow more effectively. This would help to achieve better drying result in shorter period of time, thus saving more energy.
The special designed shape also softens the fibre stiffness caused by the drying process, making items easier to iron afterwards.
With silicone material, the balls won't damage the fabric or the internal part of the dryer.
Model:

CDB1101

Code:

35602771

EAN:

8059019073415

Format:

2 Pieces