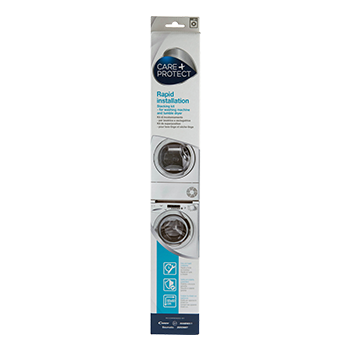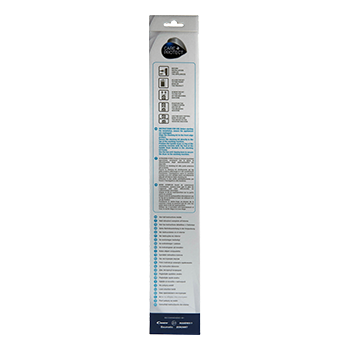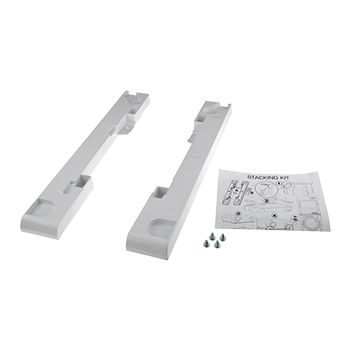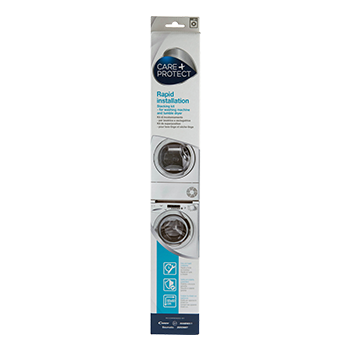 STACKING KIT FOR WASHING MACHINES AND DRYERS
Stacking kits and accessories for dryers
Main Benefits
Quick and easy to install
Stability and safety guaranteed
Ideal for standard appliances (from 47 to 62 cm in depth)
High security
Description
STACKING KIT FOR WASHING MACHINES AND DRYERS
Care+Protect's stacking kit for washing machines and tumble dryers is the perfect solution to save space in your home.
Stacking kits work by allowing you to place your dryer on top of the washing machine in total safety, this not only saves space but also makes for transferring your clothes from washer to dryer a much simpler task.
This quick and easy to install kit is compatible with all machines with standard dimensions (from 47 to 62 cm in depth). It can guarantee safety and stability even when the washing machine is on its final spin or full of clothes.
Model:

WSK1101/2

Code:

35602393

EAN:

8016361946705