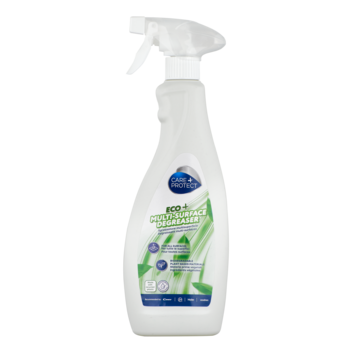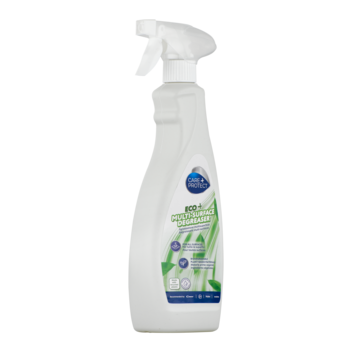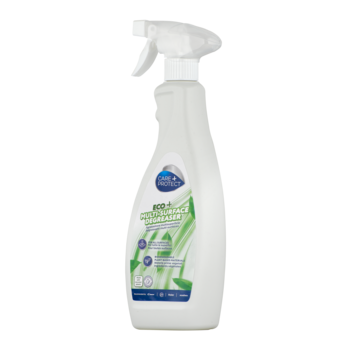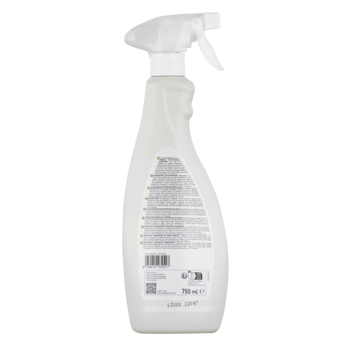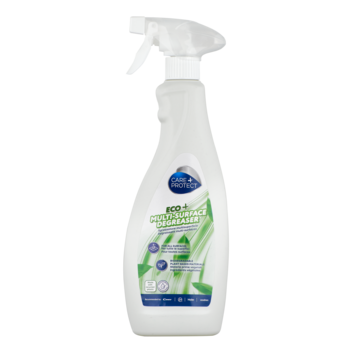 CARE + PROTECT ECO+ Multi-Surface Degreaser
Detergents and care for kitchen surfaces 
Main Benefits
Strongly degreases and cleans kitchen and home surfaces
Removes deeply dirt and grease
Description
CARE + PROTECT ECO+ Multi-Surface Degreaser
Strongly Degreaser and Cleans the Kitchen and Home Surfaces, Deeply Removes Dirt and Grease, 750 ml.
Concentrated ECO+ Degreaser is formulated with decompasable plant-based raw materials. The product does not contain dyes, EDTA or phosphates, which are replaced by green substances to ensure lower environmental impact.
An ideal degreaser for the hygienic cleaning and degreasing of all kitchen and home surfaces, thoroughly and quickly removes dirt.
Model:

CPP750AE

Code:

35602762

EAN:

8059019072517

Format:

750ml