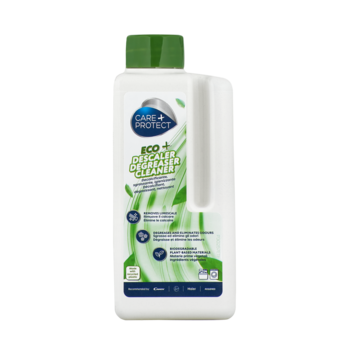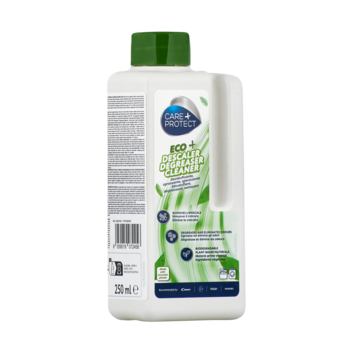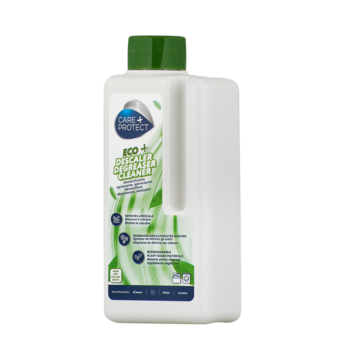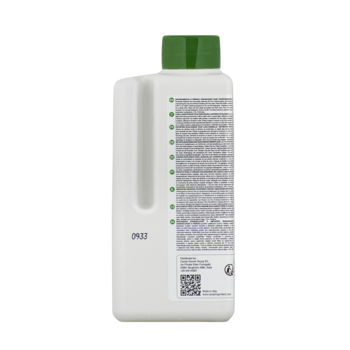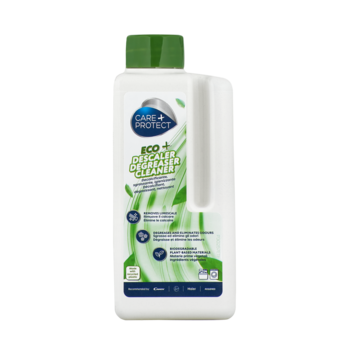 CARE + PROTECT ECO+ Liquid 3 in 1: Universal Descaler
Ecological
Main Benefits
Deeply removes limescale
Strongly degreases and cleans
Maintain the performance of your appliance
Prolong the appliance life and usage
Description
CARE + PROTECT ECO+ Liquid 3 in 1: Universal Descaler
Degreaser, Cleaner for Dishwasher and Washing Machine, 250ml for a Monthly Treatment.
The ECO+ 3 in 1 Liquid cleaner for dishwasher and washing machine, is powerful in removing harmful limescale residues from your appliances.
100% eco-friendly formula with no compremise in performance.
The Liquid formula ensures fast action and no powder residues.
Use once a month to prolong your appliance life.
Model:

CPP250DWE

Code:

35602756

EAN:

8059019072456

Format:

250ml