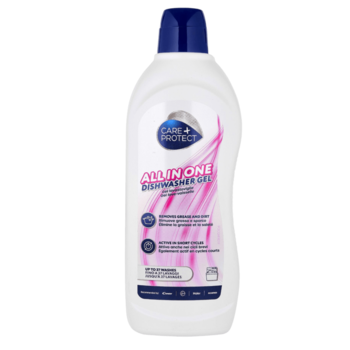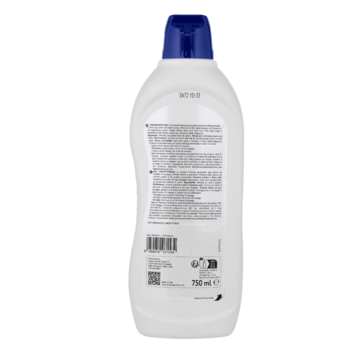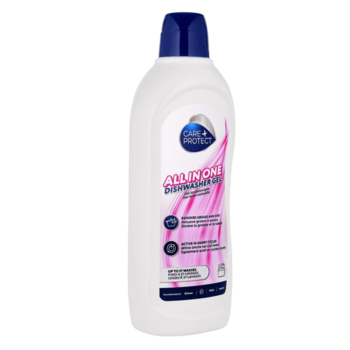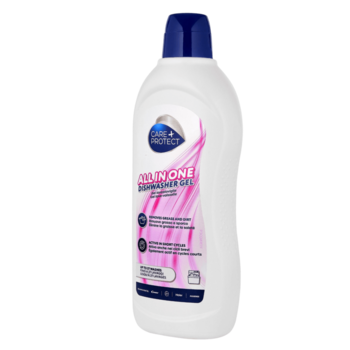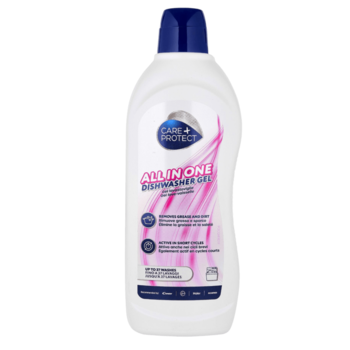 DISHWASHER GEL ALL IN ONE: DEGREASER, RINSE AID, SALT, ODOR NEUTRALIZER – 750ML
Detergents and care for dishwashers
Main Benefits
Strongly removes grease and dirt
Active even in short cycles
Multi action all in one
Suitable for all dishwasher brands
Description
DISHWASHER GEL ALL IN ONE: DEGREASER, RINSE AID, SALT, ODOR NEUTRALIZER
Give 360° care and maintenance of your washing machine using this all in one dishwasher gel!
Care + Protect All in One Universal Dishwasher Gel combines four products in one:
Degreaser: effective on grease and oily stains
Rinse aid: eliminates stains and halos
Salt function: formula enriched with salt for anti-limescale action at each wash
Odour neutraliser: with each wash it releases a fresh, clean fragrance
It is made for use in all brands of washing machines. The special universal formula guarantees perfect washing results every day, even with short cycles.
One bottle of this product can be used for up to 37 washes.
Model:

CPP750DW

Code:

35602751

EAN:

8059019071534

Format:

750 ml
How To Use
Open the bottle and fill the dishwasher compartment with the product.