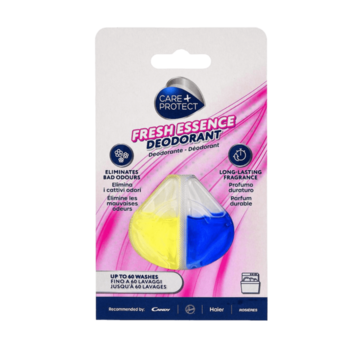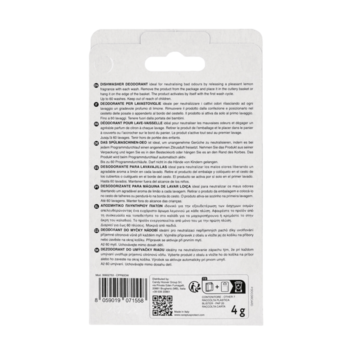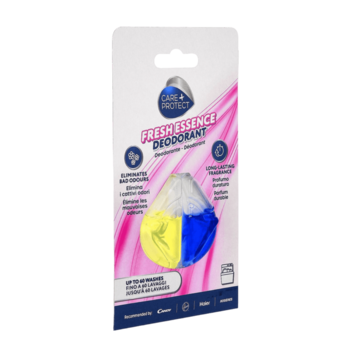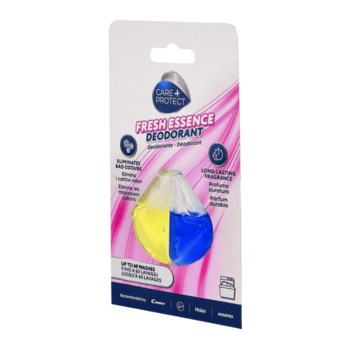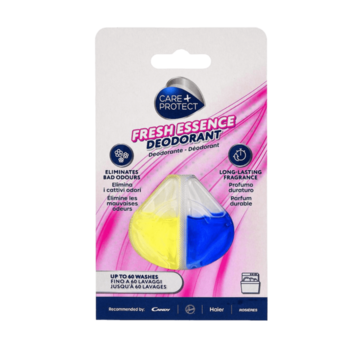 FRESH ESSENCE UNIVERSAL DEODORANT
Detergents and care for dishwashers
Main Benefits
Eliminates bad odours
Releases a fresh note fragrance for a long time
Suitable for all dishwasher brands
Description
FRESH ESSENCE UNIVERSAL DISHWASHER DEODORANT
Care + Protect Fresh Essence Dishwasher Deodorant is super effective deodorant ideal for neutralising and eliminate bad odours.
It release a pleasant lemon fragrance with each wash, and the fresh note fragrance stays for a long time .
One bottle of this product can be used for up to 60 washes.
It is suitable for all types of dishwasher from any brand.
Model:

CPP60DW

Code:

35602753

EAN:

8059019071558

Format:

1 shell
How To Use
Remove the product from the package and place it in the cutlery basket or hang it on the edge of the basket. The product activates by itself with the first wash cycle.