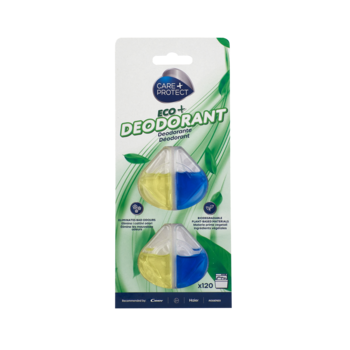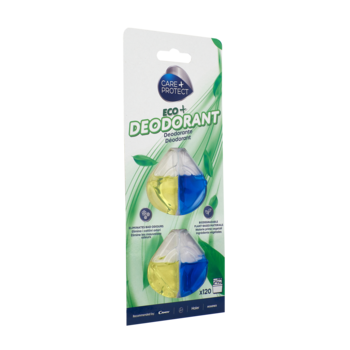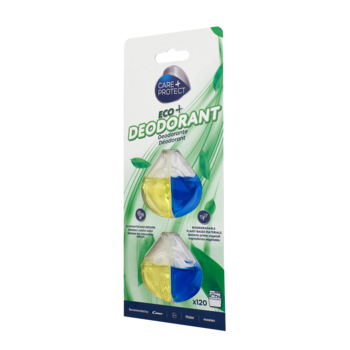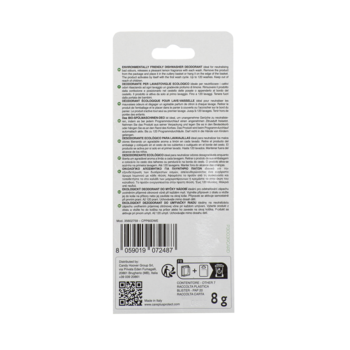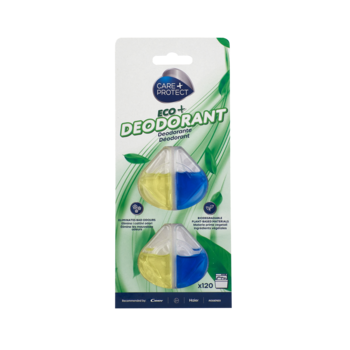 CARE + PROTECT ECO+ Deodorant for Dishwasher
Ecological
Main Benefits
Eliminates bad odours
Release a fresh note fragrance for a long time
Suitable for all dishwashers
Description
CARE + PROTECT ECO+ Deodorant for Dishwasher
Eliminates Bad Odours, Long-Lasting Lemon Fragrance, 2 Shells, Upto 120 Washes.
The ECO+ Deodorant for Dishwasher is a super effective deodorant, ideal for neutralising and eliminate bad odours. 100% eco-friendly formula with no compremise in performance.
It releases a pleasant lemon fragrance with each wash, and the fresh note fragrance stays for a long time .
It is suitable for all types of dishwasher from any brand.
The pack contains 2 shells that can be effective for up to 120 washes.
Model:

CPP60DWE

Code:

35602759

EAN:

8059019072487

Format:

2 shells