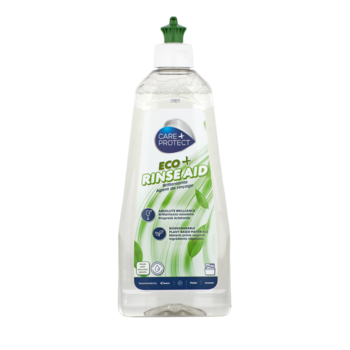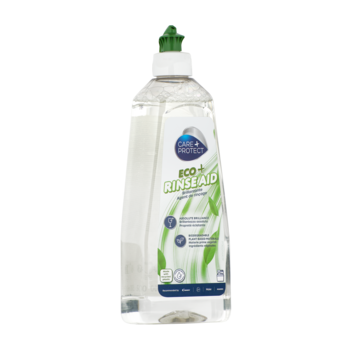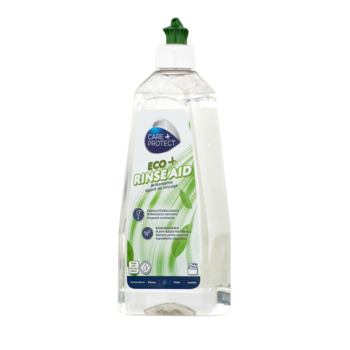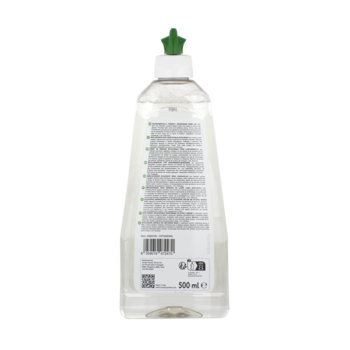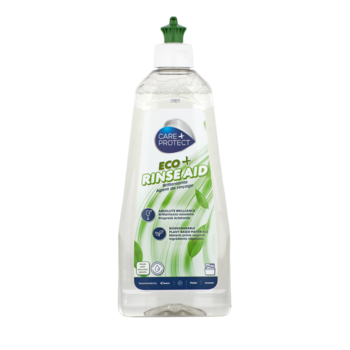 CARE + PROTECT ECO+ Rinse Aid for All Dishwashers
Ecological
Main Benefits
Extra shine
No halos or stains
Quick drying
Description
CARE + PROTECT ECO+ Rinse Aid for All Dishwashers
Hypoallergenic, Facilitates Quick Drying, Extra Shine, No Halos, 500 ml.
The ECO+ Rinse Aid provides perfect washing results every day, even with short cycles. 100% eco-friendly formula with no compremise in performance. It is super powerful on stains and halos on both dishes and glasses.
It also provide extra shine and facilitates drying.
It is suitable for all types of dishwasher from any brand.
The product comes in a Bottle of 500 ml.
Model:

CPP500DWE

Code:

35602758

EAN:

8059019072470

Format:

500ml